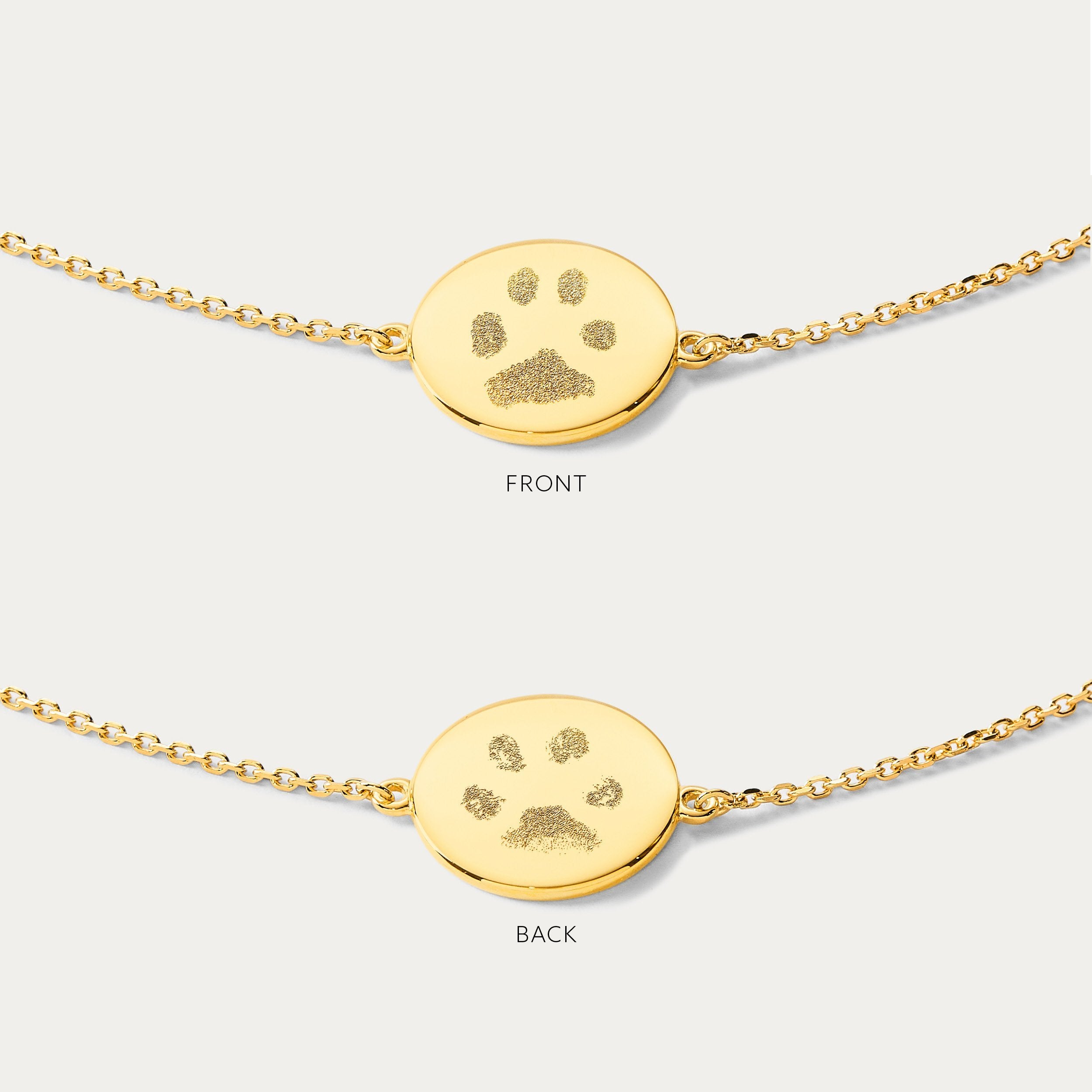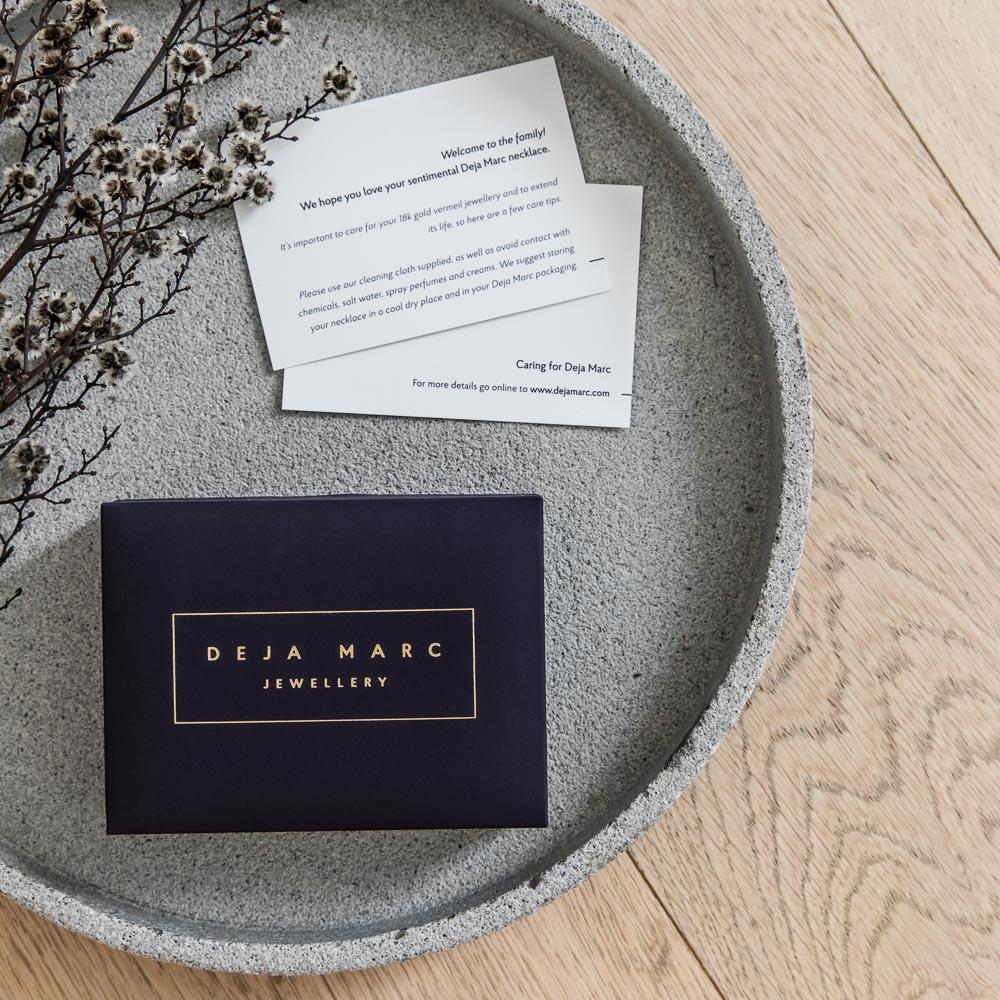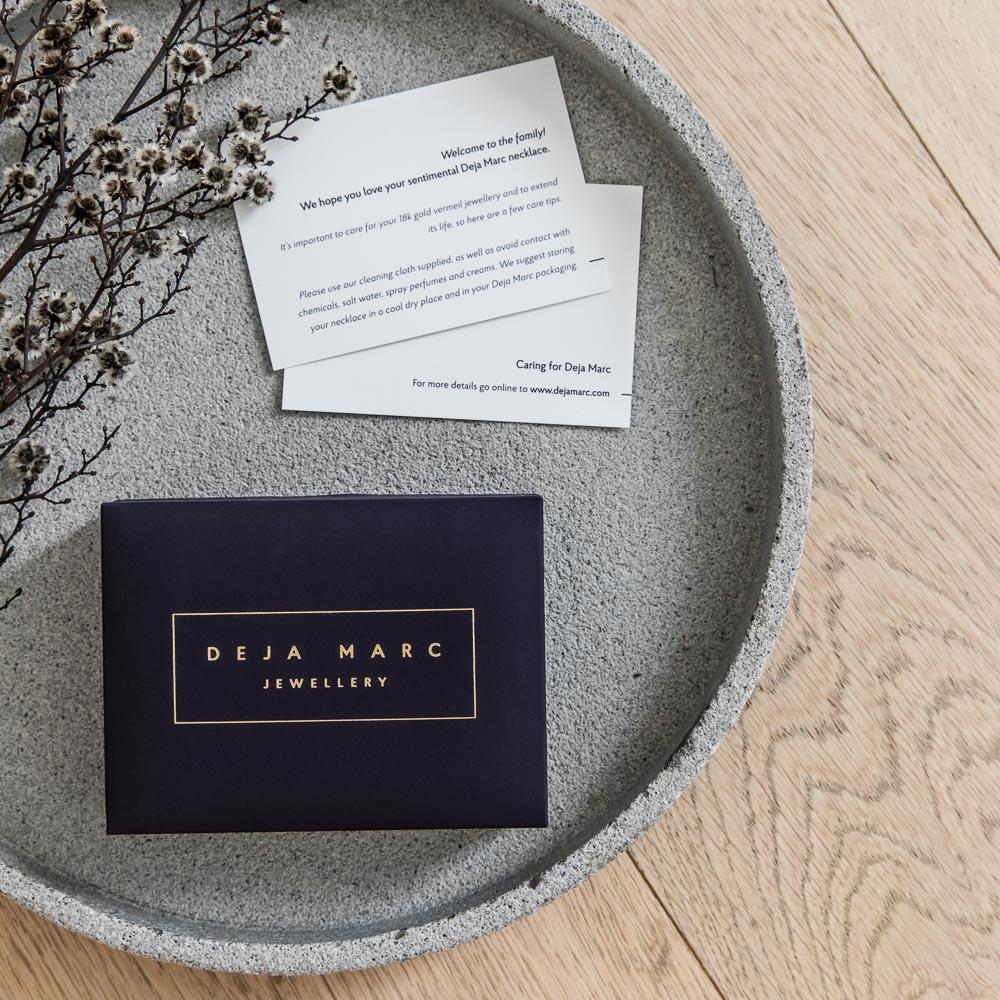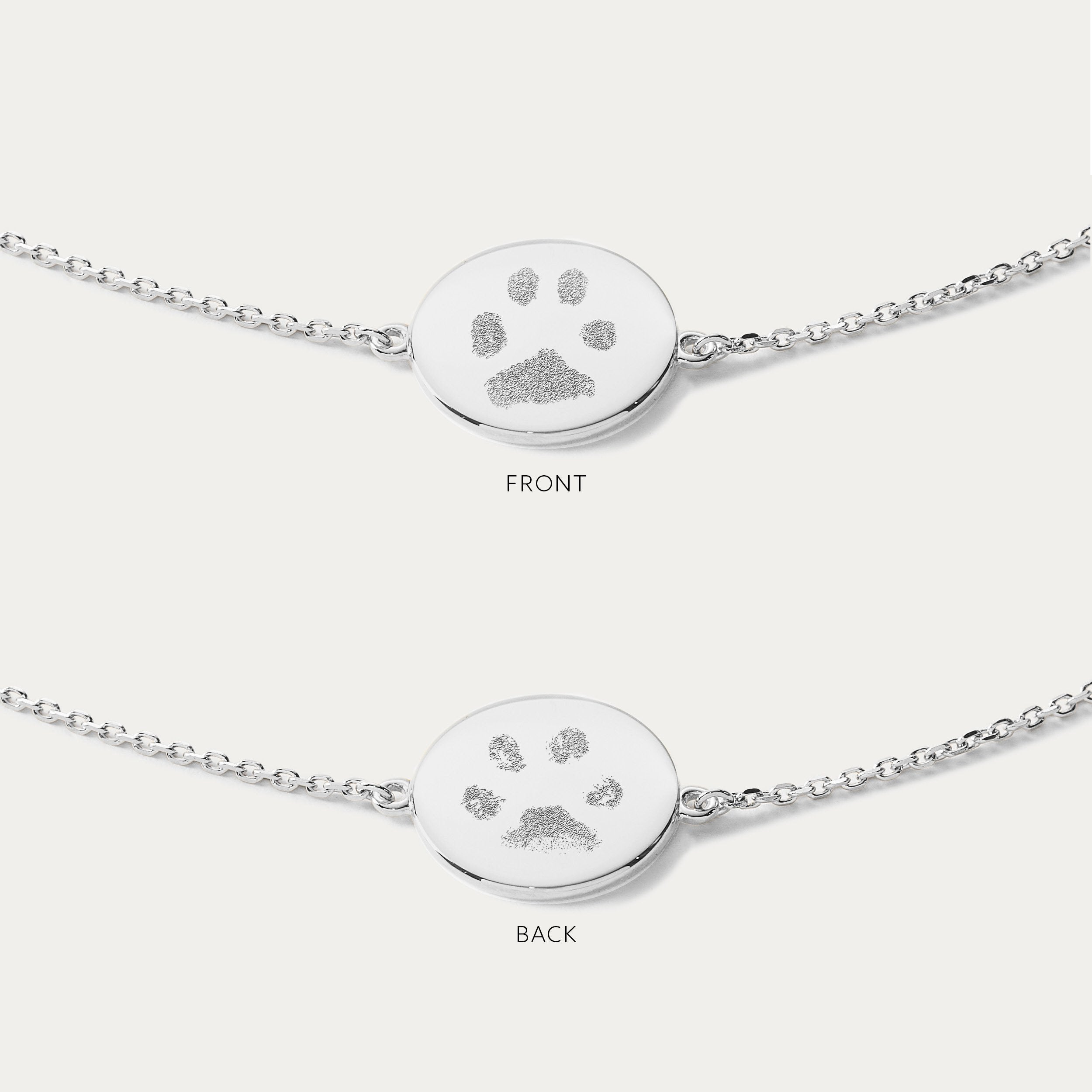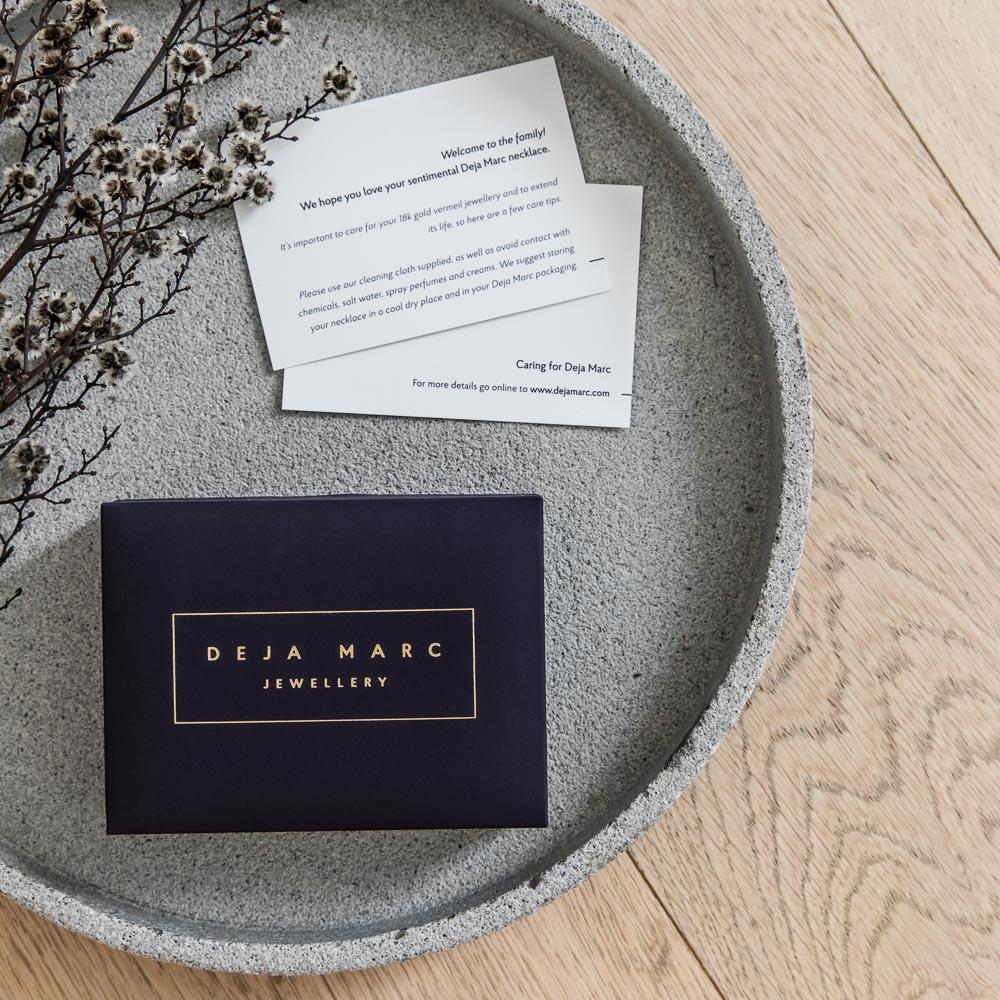 The Double Sided Paw Print Bracelet | Diamond Chain
For any animal lover, feel forever connected to the special dog, cat or fur baby in your life.  

Introducing our Paw Print Bracelet.
Diamond engraved with two paw prints, each precious metal pendant is locally engraved in Sydney with exceptional craftsmanship, and attached to an elegant diamond bracelet chain, made by our artisans in Italy. Designed for daily wear as a luxury statement piece.
Our jewellery is a one-of-a-kind gift (for yourself or someone else) that captures your two beloved furry friends.
Celebrate special moments and hold them forever close to your heart, with this unique piece of jewellery.
Every Paw Print Bracelet ordered will receive:
- A Free Paw Print Kit - including ink strip, print paper and instructions
- Hard Case Jewellery Box
- Micro Fibre Cloth
- Jewellery Care Card
Pendant = 16mm
Chain = 16-19cm (adjustable)
Please review the material tab below for details regarding our precious metals
Process
We communicate with you at every step of the process so you understand where you are on your Deja Marc journey. If you have any other questions please review our detailed process or FAQ . Alternatively send us an enquiry via our contact page . Already have a fingerprint? Upload your file in the above section or click here.
Step One
Order Your Keepsake Jewellery.
Step two
Deja Marc send your free Paw Print Kit within 24 hours.
Step Three
The Paw Print Kit comes with a large ink kit and step by step instructions
Step Four
Once complete, send your paw prints back using the instructions provided (via QR code upload or prepaid envelope)
Step Five
Deja Marc locally engrave and personalise your jewellery. Production time is approximately 1 week.
Step Six
Deja Marc send beautifully packaged final keepsake (inc tracking).
Engraving Options
FINGERPRINT
Each customer receives a free Deja Marc fingerprint kit to capture the perfect fingerprint.
Each pendant is diamond engraved in Sydney by our engraving team, using the latest engraving technology.
For more information about our fingerprint capture process, click here
NAME, INITIAL OR DOB
Across our single sided pieces of jewellery, we offer you the option of a free initial, name or DOB engraving. Simply add this into the text box above.
Leave your 'MARC'
Our philosophy is to leave our mark for the greater of others. Understand how you can leave a positive impact.